The Original Graziano's can help you with your event.
Whether you're planning a party for 6 or 60, let The Original Graziano's help you with your event. We'll put together the perfect package for you, making it easy for you to handle all of your guest's dining needs, and best of all we take care of all the clean-up for you.
We're also the perfect place to have any party: teams, bridal/baby showers, office parties and more! We're also happy to cater events being held at other locations. Call us now and speak with one of our friendly staff for more information!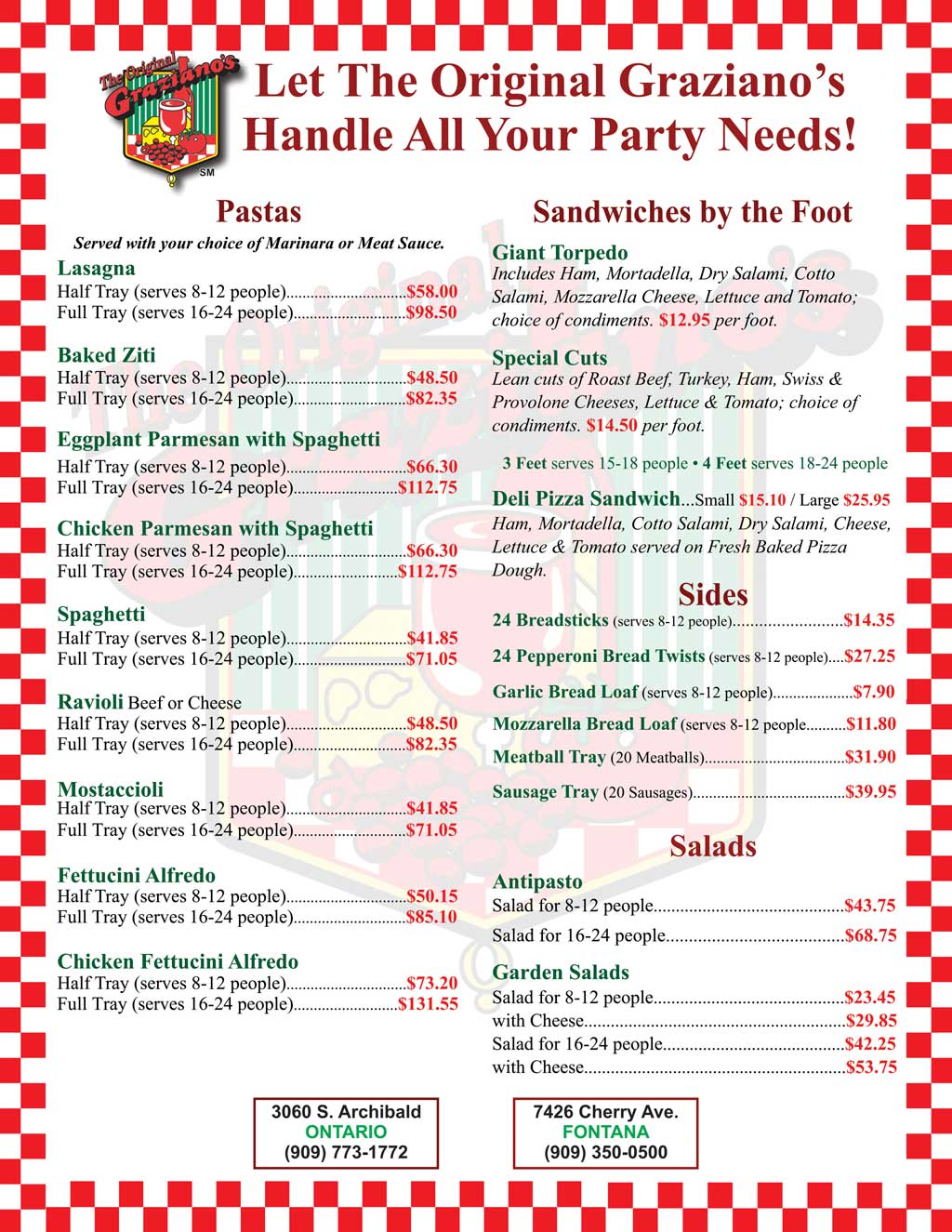 It's All In The Family!
We are family owned and operated since 1969! Founded by Sicilian immigrants who came to the inland empire in Southern California, via New York City.
You Too Can BATTLE THE BEAST!
We're home to the 24" BATTLE THE BEAST PIZZA CHALLENGE - The ONLY pizza eating contest of it's kind. Find out more here.