Pizza Party Package Specials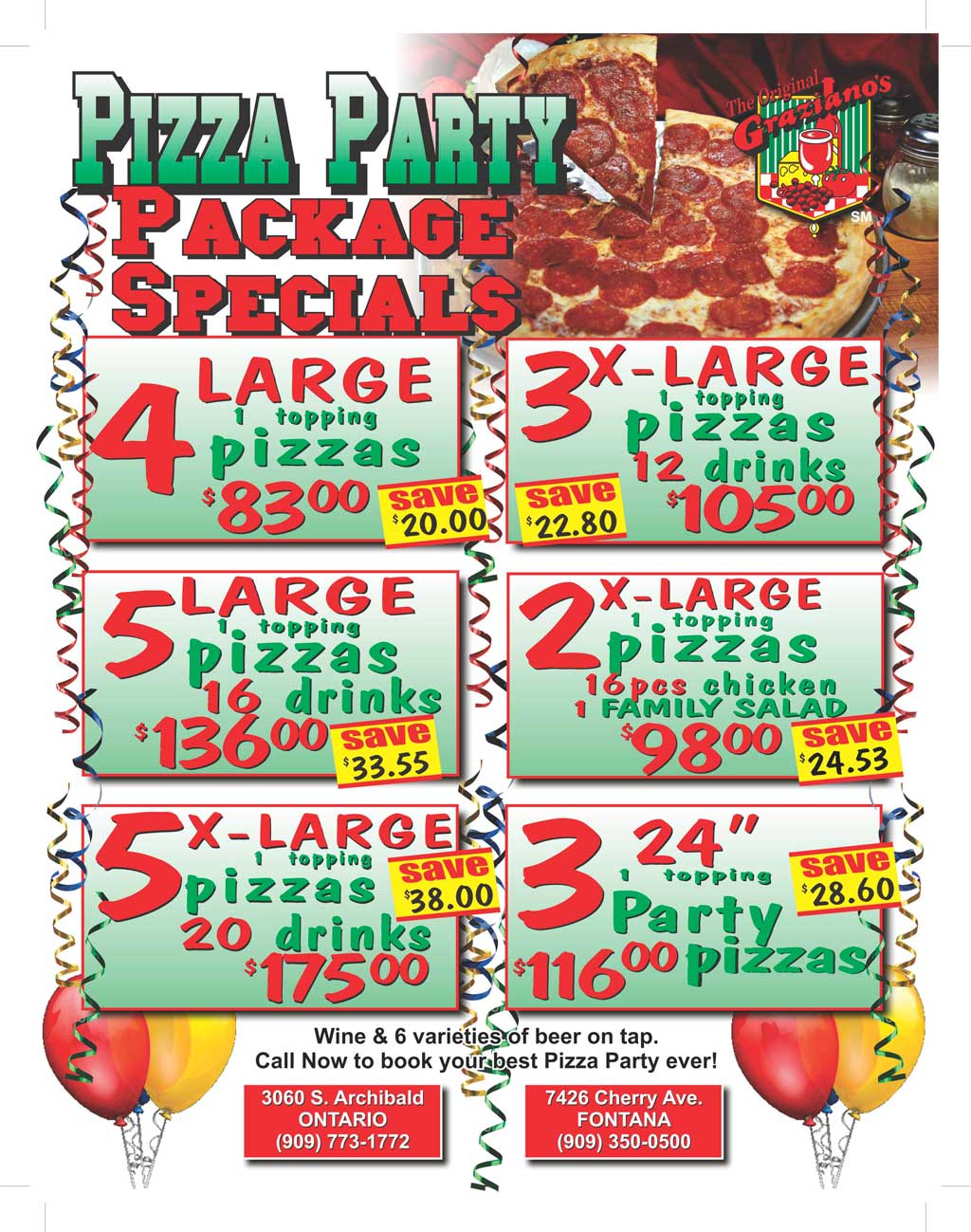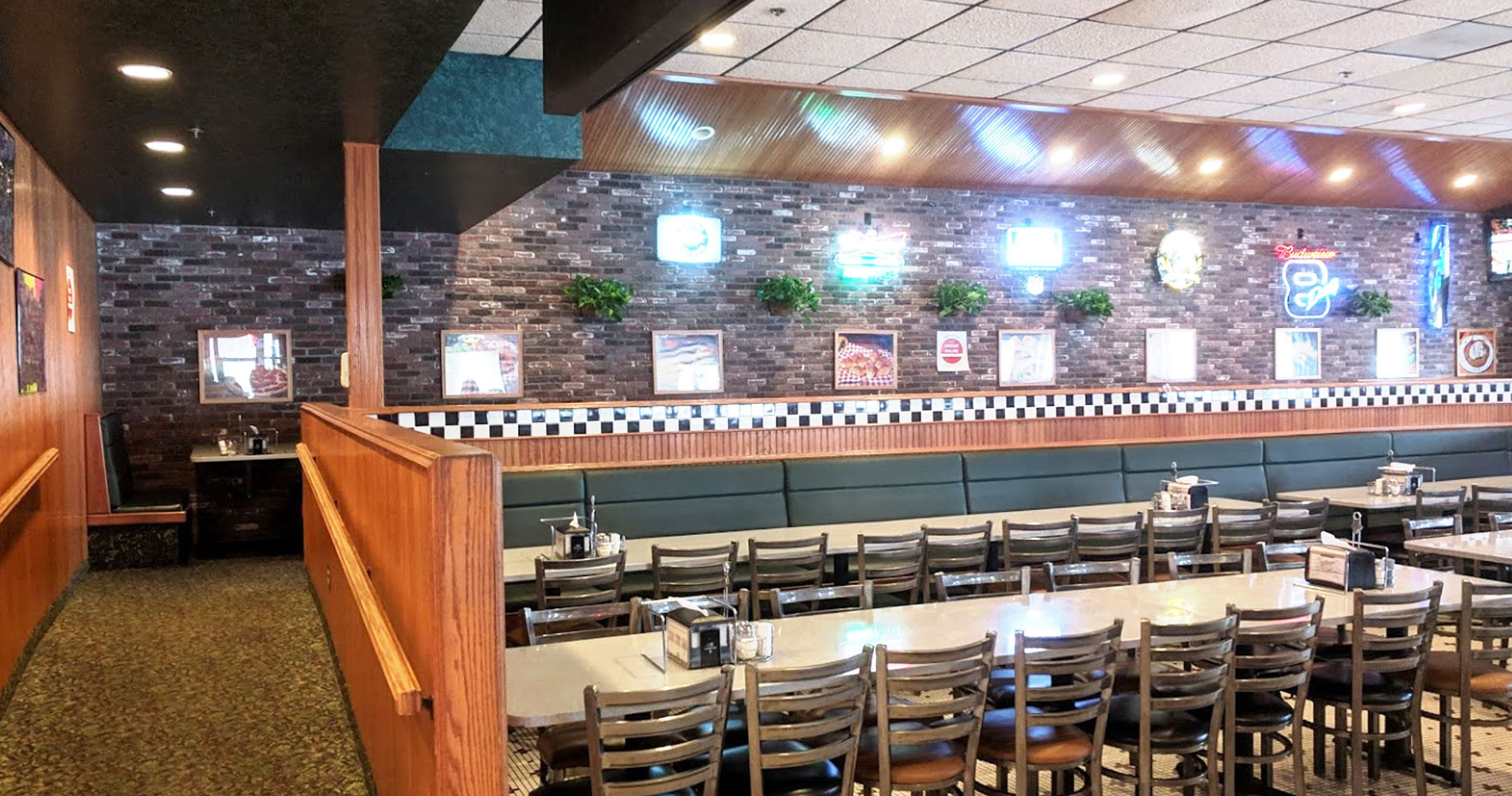 Team Party
Looking for a place to have your team parties?  Look no more. The Original Graziano's is the perfect place for team or group parties and award ceremonies.  Just talk to a manager to make your reservation. But, best of all, we do all the cleanup. Get special offers when you sign up for the E-Club!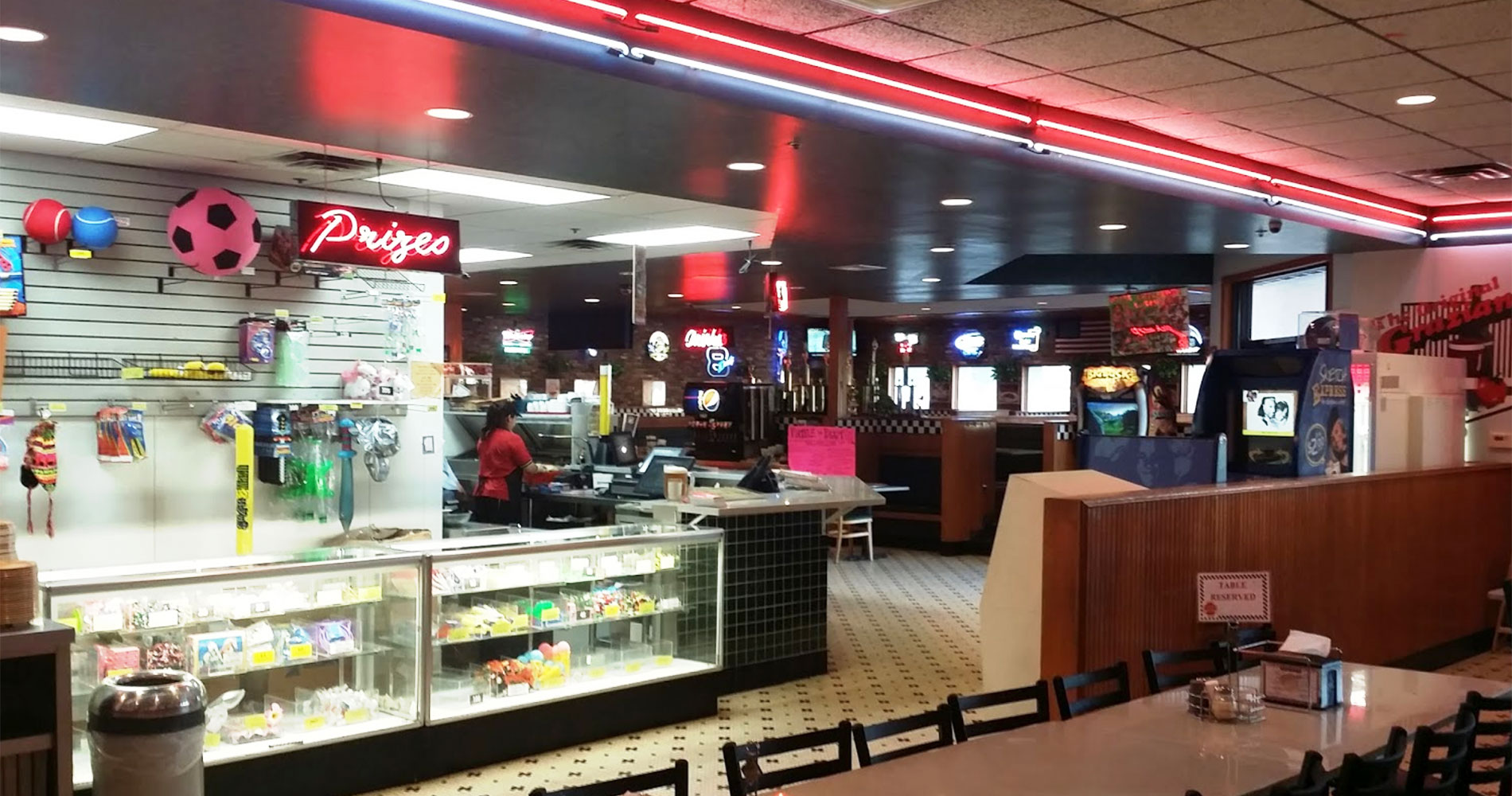 Birthday Party
Getting ready to celebrate your child's big day? Are you stressed about the cooking, entertainment, and clean up? Let us handle those worries for you! Our pizza is always a hit with children and adults alike, our arcade will keep your little guests entertained while you relax, and when it's all over — you leave the dishes to us! Our staff is happy to answer any questions, so feel free to give us a call and make your reservation today!
It's All In The Family!
We are family owned and operated since 1969! Founded by Sicilian immigrants who came to the inland empire in Southern California, via New York City.
You Too Can BATTLE THE BEAST!
We're home to the 24" BATTLE THE BEAST PIZZA CHALLENGE - The ONLY pizza eating contest of it's kind. Find out more here.